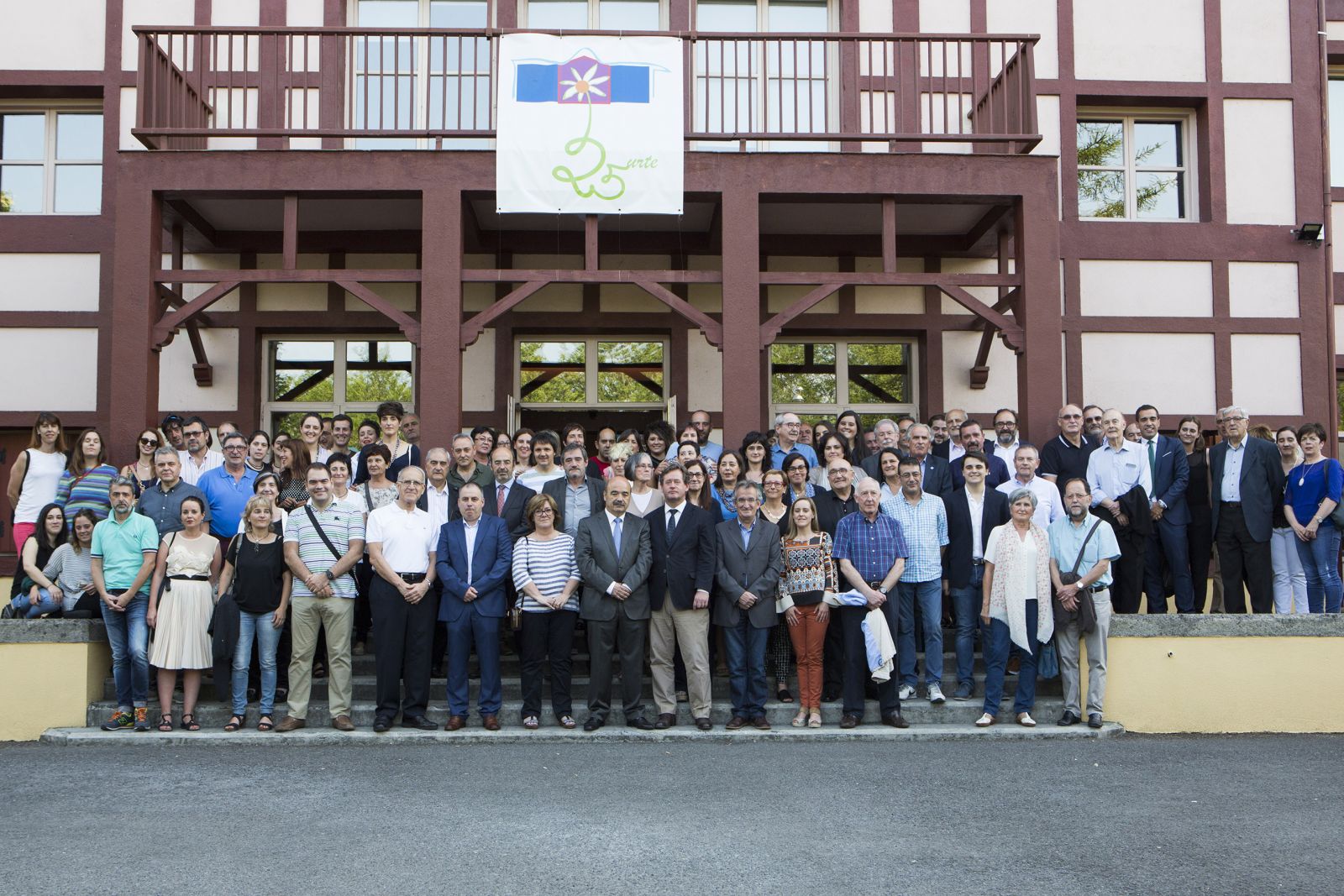 Zornotzako Barnetegia celebrated 25 years devoted to the teaching of Euskera to adults in June 2017.Since the beginning, the center is managed by the Aurten Bai Foundation.
The celebration was attended by companions of this long journey, the representatives of HABE and the Basque Governments from the current day and the initial period, as well as representatives from the world of Euskera with whom we have shared projects and concerns and the teachers who have worked with us in the teaching and diffusion of our language, together with the students, without whom the existence of this Zornotzako Barnetegia would make no sense. To all of them, our sincere gratitude and congratulations.
Since its beginnings in 1992, the centre has welcomed countless students wishing to learn Euskera, with more than 20,000 registrations on our books. Some of these students have come via specific programmes of the Administration (IRALE, Osakidetza, Justice, IVAP, special Provincial Council programmes, etc.) and others thanks to the Euskera-learning programmes of private companies, while many others have done so independently. Moreover, we should mention the foreign students who, throughout these decades, have studied with us. Some of them are students of the different Euskara assistantships financed by the Basque Government in universities throughout the world and, therefore, with grants awarded by the Etxepare Institute and other institutions.
Our students choose us not only because we are a centre RECOGNISED by HABE but also because we provide them with a totally Euskera environment 24 hours a day, thereby assuming the learning-use of Euskera as something routine. All the above, added to quality teaching, contributes to the obtaining of good academic results.